One Stop Shop for Sub-contract, Component Vibro Deburring, Solvent Degreasing and Casting Impregnation
Midland Deburr and finish Ltd are a 'one stop shop' for Sub-contract, Component Vibro Deburring, Solvent Degreasing and Casting Impregnation.
We have a long established reputation in our industry for constantly providing excellent components of the highest quality.
Quality is of paramount importance to us - it is the foundation that our business and reputation are built upon.
We serve a wide range of customers, large and small, in a wide range of market sectors including automotive, aerospace and Formula one.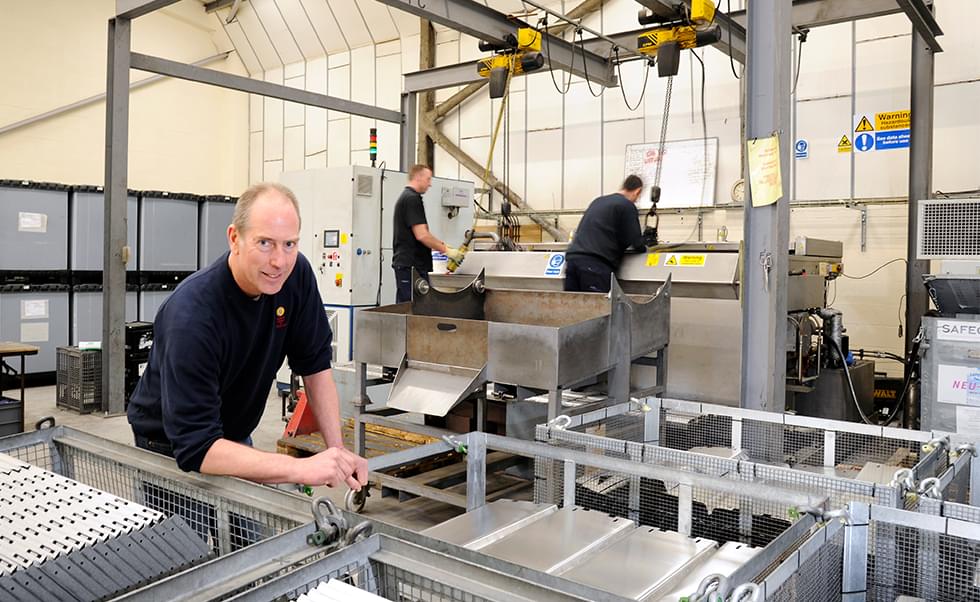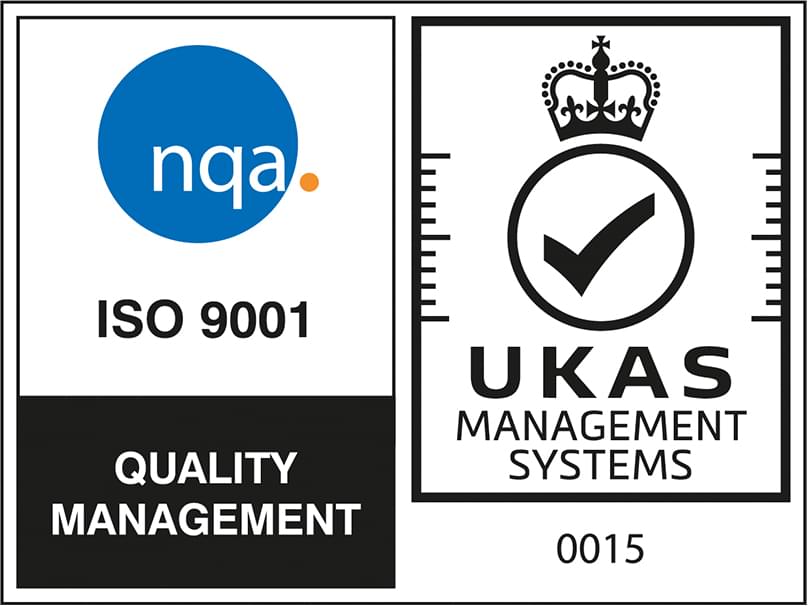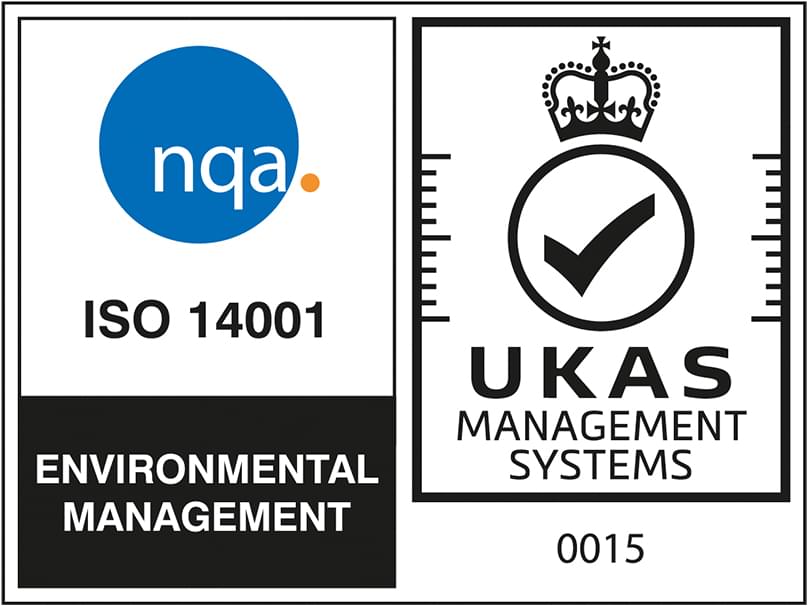 We are a privately owned company who offer a personal friendly service and are dedicated to looking after our customers
Solvent Degreasing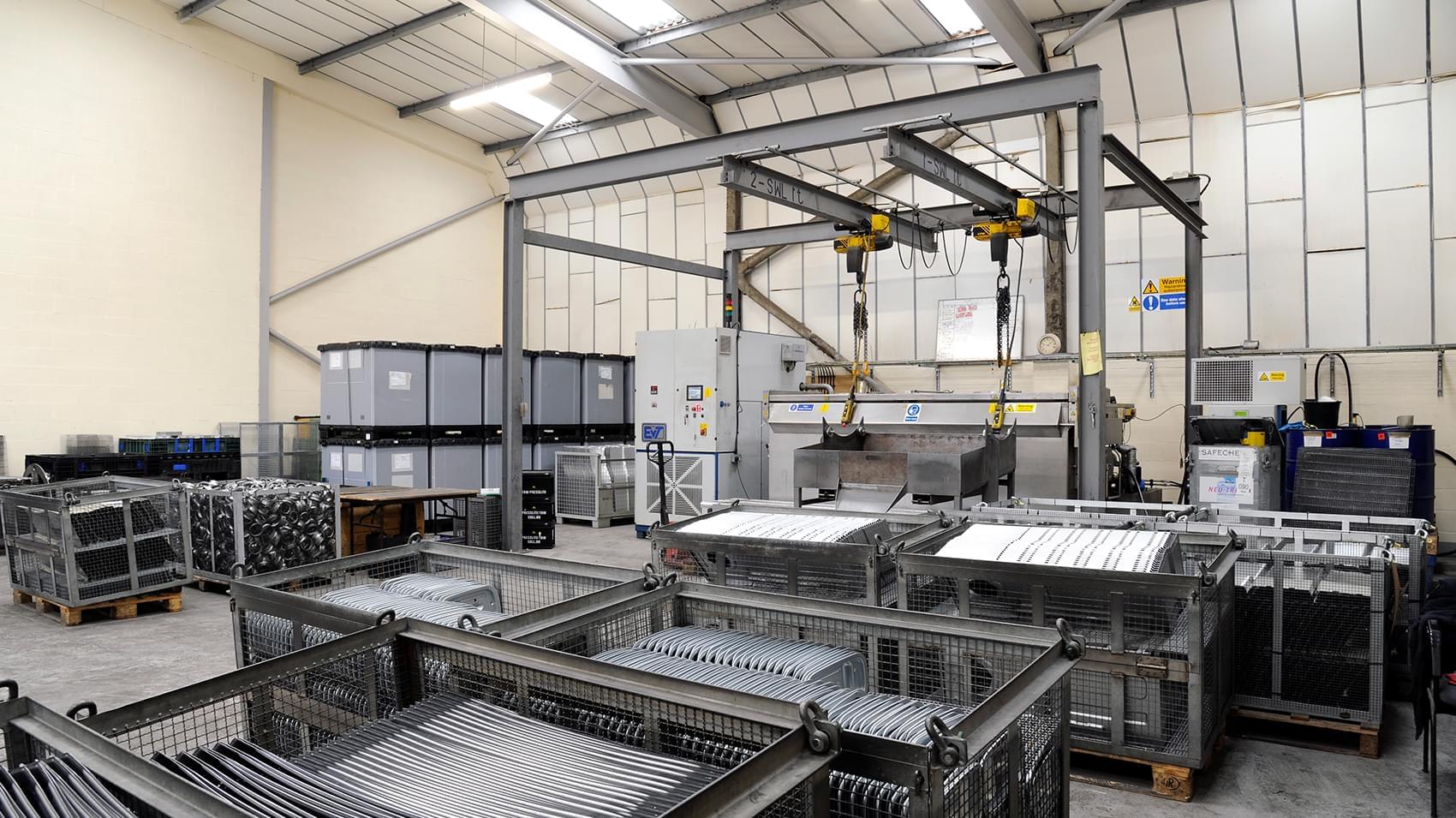 We are specialists in sub contract surface improvement of ferrous and none ferrous components and assemblies
We use state of the art, environmentally compliant, hermetically sealed solvent degreasing machines designed to process small and large batch items ranging from 1mm to 1500mm long
As well as vapour degreasing, our machines have an optional spray and immersion facility utilizing hot or cold solvent along with pivot and rotation if required
Ultrasonic processing is also available
The top load facility enables very large, heavy, complex components to be processed
All processes are automatic
Recent legislation has dictated that we will be unable to use Trichloroethylene after October 2020
We now use Perchloroethylene for all of our solvent processes
Deburring
We have a wide range of Vibro and Barrel Mass Finishing Machines offering the following processes:
Deburring
Barrelling
Radiussing
Tumbling
Scale and Rust Removal
Polishing
Pre Plate/Paint Finishes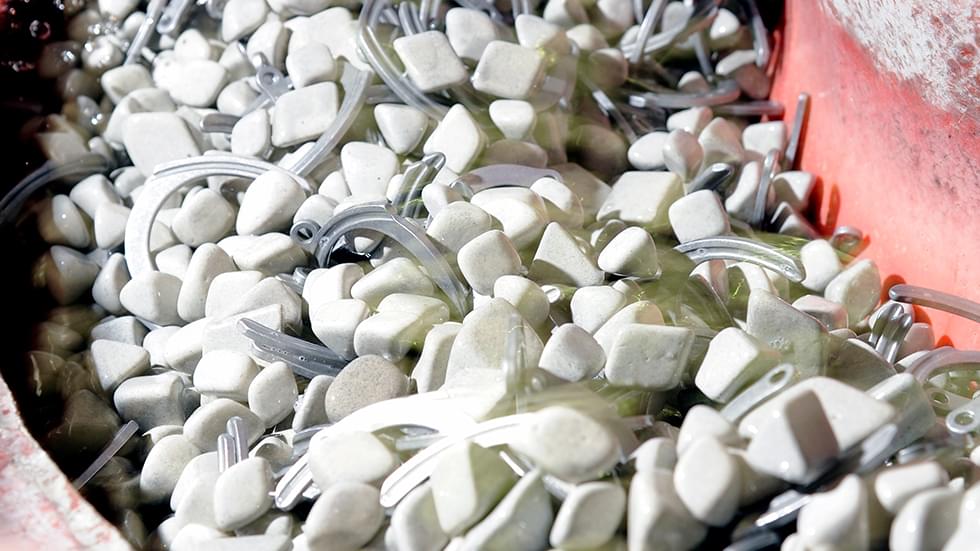 Casting Impregnation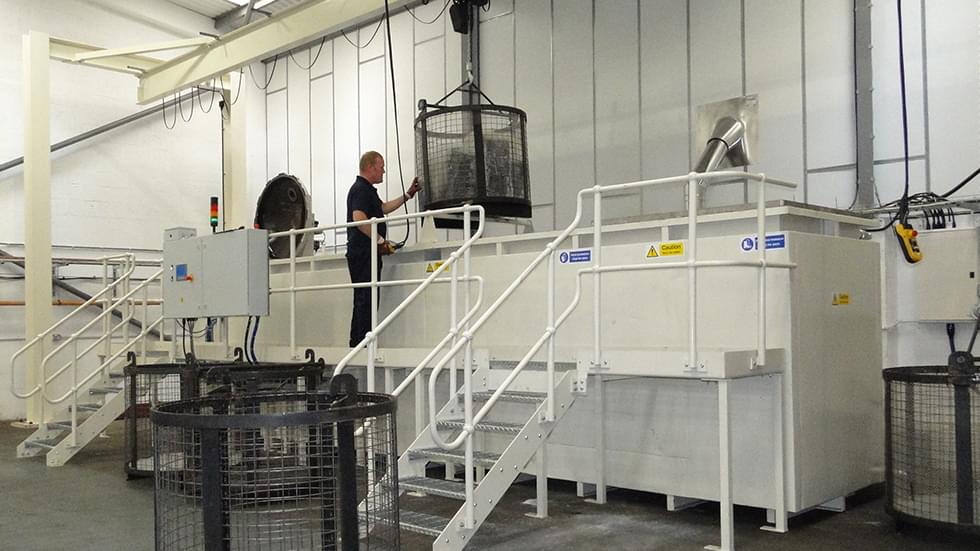 Our facilities include pre-treatment using fully compliant enclosed solvent degreasing and oven dehydration which is necessary to remove contamination including machining fluids from casting surfaces and porosity in preparation for effective impregnation.
Vacuum and pressure impregnation is carried out through high capacity equipment that can process both small and large castings in both the as-cast and machined condition. The inclusion of high performance rotational spray/flood washing ensures high standards of cleanliness on complex finish machined castings after impregnation.
We have also set up a specialist 'Selective Impregnation' section where castings that require more than the standard process can be sealed, tested and supplied back to the customer ready for finishing or assembly
Midland deburr and finish Ltd provide a "one stop shop" for Solvent degreasing / cleaning, Vibro deburring / barrelling and Casting Impregnation for a wide range of customers including Automotive, F1, Aerospace and General engineering industries.


Fast Turnround and personal service.